Hi Everyone,
We had a crazy weekend in Chantilly and I think most of you were there. So many ladies came and visited us at our booth. It was great fun and now we are back to our in store craziness like our Wacky Wednesday Cards and a Friday crop with Kim. Last week, she was dancing on the tables. There is a video but she may kill me if I post it!
Bag Ladies have 1 Day left to get Extra Bag Lady Bonus savings of 15% OFF, Not a Bag Lady, we have deals for you too! Scroll down to see.
New Papercut dies
New Photo Play Mad Plaids
Want to see our custom papers? We now have samples on the wall for you to check out. Need a special paper? We can design it for you!
Stampendous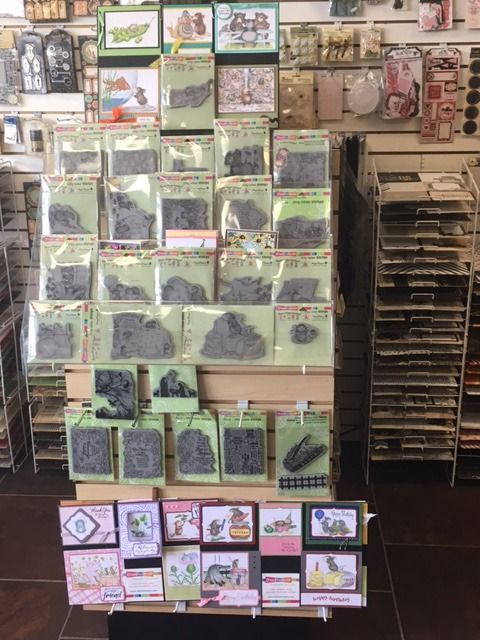 Here are some deals for everyone!
Embossing Folders Buy 2 Get 1 Darice Folder Free
Lisa Halstead designed these Maryland inspired cards just for you to make. Available all day
Wednesday
& Thursday, just $2.
More convention photos
Kirstin was a trooper and helped me set up the booth.
Earlier in the day
Danya working the Make n Take Table. She was a great help for us and Lynn.
Awake and perky
I was losing consciousness at the crop night.