Hi Everyone,
Rhea will be here today! You can still call the store and sign up for one of the four classes she is teaching this weekend.
We have received lots New Simple Stories, lots of plaid and dot papers to match Rhea's cards and of course the stamps she used. Friday we are receiving a big Copic order and Rhea will be bringing the LDRS trunk show with her. I'll be posting a live Facebook video of the trunk show when we unpack it.
What's in the Box today? Gina Painter has all the details.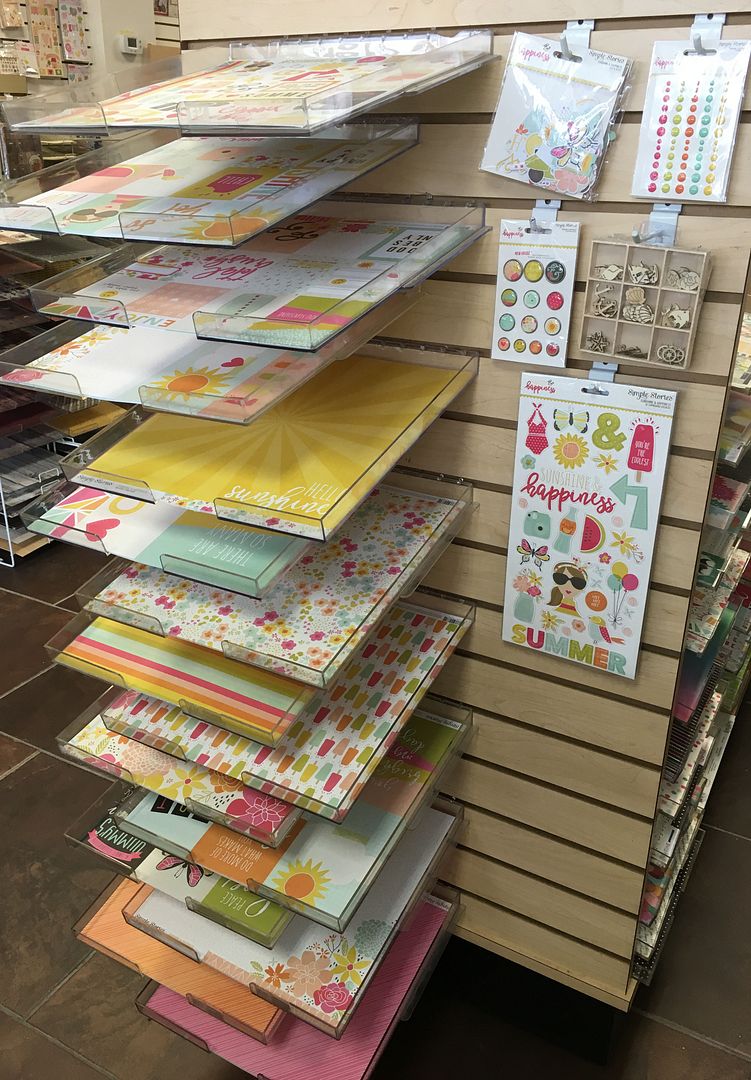 We sold thru the first shipment of this scrapbook magazine so fast that we decided to order more.
Tracy designed some new South Carroll papers.
June Calendar